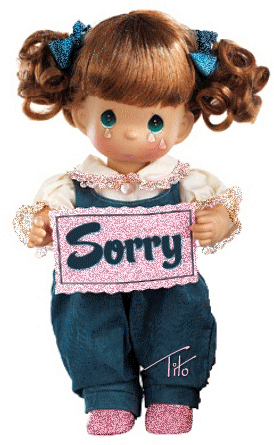 A lot of people abuse using the words
I'm sorry
. Just because such words exist does not mean that we can hurt other people as often as we want.
Most of the I'm sorry given nowadays are so insincere, don't you just hate hearing it? Some people think that just because they said the-magic-words already, then whatever they did should be forgiven and forgotten right away. I don't think it's as simple as that. Saying I'm sorry without really meaning it only makes the situation worse. It only add more wounds to an already hurting heart.
What about you, when do you say I'm sorry? When is an apology acceptable for you?